推荐人:刘可乐
文献信息1:Rojas J A M, Alpuente J, Postigo D, et al. Wood species identification using stress-wave analysis in the audible range [J]. Applied Acoustics, 2011, 72(12): 934-942.
推荐理由:本文作者采用完全无损的应力-声波法,通过准确采集声音信号和有效提取信息特征,方便、快捷地对不同种类的木材进行鉴别分类。为采用应力-声波法进行鉴别分类和无损检测的学者提供了一个借鉴。
下载地址:https://doi.org/10.1016/j.apacoust.2011.05.016
Abstract: Stress-wave analysis is a powerful and flexible technique to study mechanical properties of many materials. We present a simple technique to obtain information about the species of wood samples using stress-wave sounds in the audible range generated by collision with a small pendulum. Stress-wave analysis has been used for flaw detection and quality control for decades, but its use for material identification and classification is less cited in the literature. Accurate wood species identification is a time consuming task for highly trained human experts. For this reason, the development of cost effective techniques for automatic wood classification is a desirable goal. Our proposed approach is fully non-invasive and non-destructive, reducing significantly the cost and complexity of the identification and classification process.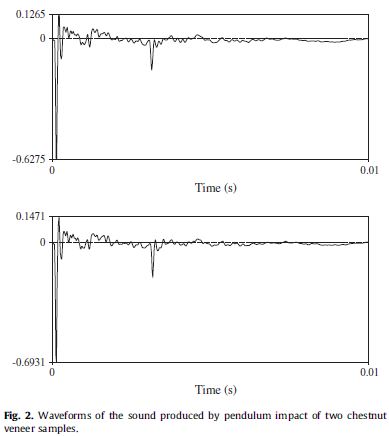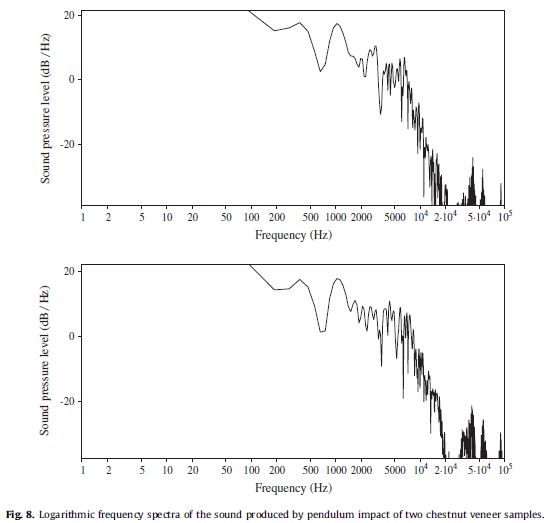 文献信息2: Sun Z, Lu C, Fan J, et al. Porous silica ceramics with closed-cell structure prepared by inactive hollow spheres for heat insulation [J]. Journal of Alloys and Compounds, 2016, 662: 157-164.
推荐理由:将非活性的闭孔结构二氧化硅空心球烧结到一起具有一定的难度。本文作者采用凝胶注模法,添加一定量的H3BO3和Al2O3作为烧结助剂降低烧结温度并促进二氧化硅球之间烧结颈的形成。在1230°C制备了导热系数为0.102-0.218 W/(m·K)和抗压强度最大为14 MPa的多孔陶瓷。本方法对用非活性二氧化硅空心球制备多孔陶瓷的研究具有很好的参考价值。
下载地址:https://doi.org/10.1016/j.jallcom.2015.12.061
Abstract: Highly porous silica ceramics (PSCs) with closed-cell structure are fabricated via sintering of randomly packed hollow SiO2 spheres (HSSs), and the influences of sintering parameters, additives and physical features of HSSs on the structure and performance of prepared PSCs are discussed. The results show that the hollow structure of SiO2 spheres is reserved during the sintering process due to its low-activated shells and the sintered necks are finely formed among the hollow spheres, which results in both high porosity and superior strength of final products and thus meets the needs of heat shielding materials. In addition, the optimized PSCs are synthesized with sintering temperature of 1200–1250°C and additive of 4 wt.% H3BO3 combining 6wt.% Al2O3, and the increase of closed porosity of PSCs brings in the enhanced thermal shielding effect while the strength degrades. Furthermore, the structure analysis reveals that decreased cristobalite phase in the PSCs reduces the glass viscosity and increases the packing density of HSSs, which also prefers to enhance the mechanical strength and thermal insulation. As a result, thermal conductivity of about 0.102–0.218 W/(m·k) and compressive strength of 3.2–14 MPa are obtained in our synthesized products.