推 荐 人:段婷
文献信息1: Krivoshapkina E F, Krivoshapkin P V, Vedyagin A A. Synthesis of Al2O3-SiO2-MgO ceramics with hierarchical porous structure, Journal of Advanced Ceramics, 2017, 6: 11-19.
推荐理由:作者首先以铝土矿、硅砂、高岭石、滑石、氧化铝为原料,采用陶瓷工艺技术制备大孔陶瓷载体,然后利用溶胶-凝胶法在载体表面涂覆微/中孔堇青石层,经1200℃煅烧后,得到具有层状多孔结构的非对称堇青石陶瓷。这种方法可以得到相组成相似但粒度和结构特征不同的层间渗透结构材料,可作为化学和热稳定膜及催化剂载体。本文撰写思路清晰,数据详实,在文章写作方面也具有较大的借鉴意义。
Abstract: A series of asymmetric cordierite ceramics with hierarchical porous structure were prepared and characterized. The macroporous support was obtained from natural raw materials (bauxite, silica sand, kaolinite, talc, and alumina) via ceramic technology. The prepared ceramic discs were characterized by a narrow pore size distribution. The average pore size was about 9.5 µm, and the open porosity was estimated to be 30%. Coating the discs with micro/mesoporous cordierite layer was performed using the sol-gel approach. Three-component sols were obtained from organic or inorganic precursors. Corresponding gels were calcined at 1200℃ to form the cordierite structure. The nature of precursor was found to affect the pore volume distribution. Narrow pore volume distribution was observed when organic precursors were used. Another key factor to control the parameters of final material was the drying condition. Supercritical drying of the gels has allowed us to increase the surface area in two orders of magnitude comparing with conventional drying procedure.
下载链接:http://eproxy2.lib.tsinghua.edu.cn/rwt/97/https/PNTXC6UDNAYHA6UQPF4XK65VF3SX85B/docview/1873678261?accountid=14426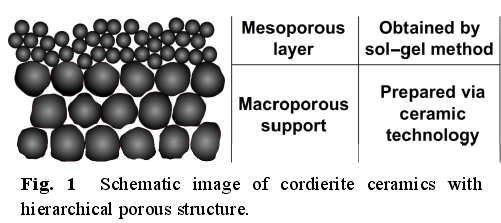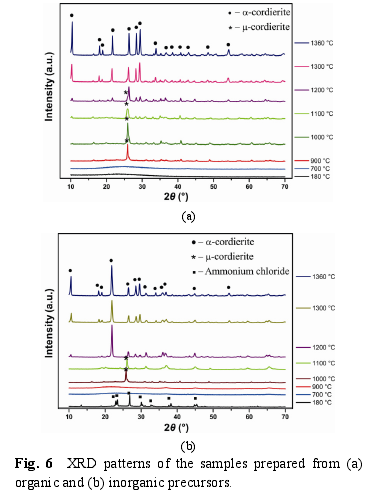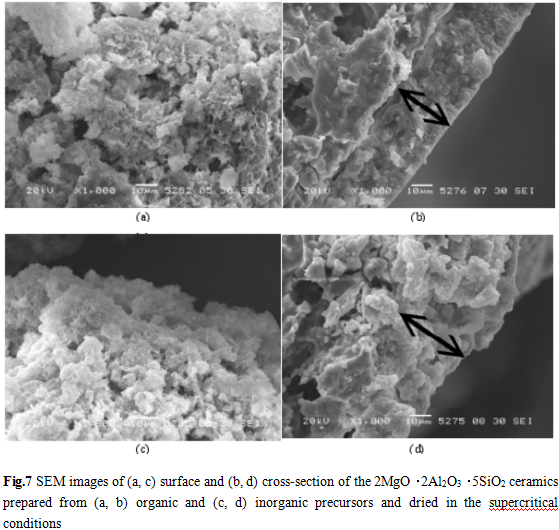 文献信息2: Ozkutlu M, Dilek C, Bayram G. Effects of hollow glass microsphere density and surface modification on the mechanical and thermal properties of poly(methyl methacrylate) syntactic foams, Composite Structures. 2018, 202: 545-550.

推荐理由:复合泡沫材料由于其导热系数低和重量轻等特性,广泛应用于隔热和交通运输等领域。但生产低密度、高力学性能的复合泡沫材料是一项具有挑战性的任务。本文作者以三种不同密度的空心玻璃微珠(HGMs)为原料,在不同质量分数下(5~15%)制备以聚甲基丙烯酸甲酯(PMMA)为基体的复合泡沫塑料。结果表明,复合泡沫体的密度与强度呈反比关系。与未包覆的复合泡沫塑料相比,表面包覆HGMs可使复合泡沫塑料的抗弯强度和冲击强度分别提高12%和17%。
Abstract: Syntactic foams offer low density polymers for insulation and transportation applications with the advantage of having high mechanical properties. In this study, poly(methyl methacrylate) (PMMA) syntactic foams were produced with three different types of hollow glass microspheres (HGMs) as low, medium and high density. It was observed that the density of the syntactic foams was in inverse ratio to the strength properties of the syntactic foams. The lowest measured syntactic foam density was obtained with the addition of high density HGMs into the PMMA matrix without compromising the mechanical properties. Surface coating of HGMs allowed increase in the flexural strength and the impact strength of PMMA syntactic foam by 12% and 17%, respectively, when they were compared with their counterparts with the uncoated HGMs. Addition of HGMs with modified surfaces into PMMA matrix reduced the composite density by 10% with respect to the neat PMMA while had no significant effect on its thermal characteristics.
下载链接:https://www.sciencedirect.com/science/article/pii/S0263822318301387