推 荐 人:张曙豪
文献信息1: Andrieux S, Quell A, Stubenrauch C, et al. Liquid foam templating - A route to tailor-made polymer foams [J]. Advances in Colloid and Interface Science, 2018, 256: 276-290.
推荐理由:所有固态泡沫都是由最初的液态或类似状态产生的,直接发泡法所制备的泡沫一般为固态泡沫,对泡沫内部结构不能进行精细控制。本文以聚合物液态泡沫为研究对象,液态泡沫的模板化意味着液态泡沫能够在固化之前找到其平衡结构的具体条件。文章综述了液态泡沫模板性能的研究现状;对液态泡沫模板结构的控制进行深入研究(包括泡沫产生、泡沫稳定性、泡沫结构、相邻气泡液膜性能);并对聚合物泡沫的模板类型(单体基泡沫、聚合物基泡沫、分散型泡沫)、孔径分布和孔组织结构、孔联通性、孔隙率等进行详细阐述。本文通过液态泡沫模板法明确了如何控制泡沫的性能,这为我们制备高性能泡沫陶瓷提供了新思路。
下载地址:https://www.sciencedirect.com/science/article/pii/S0001868618300216
Abstract: Solid foams with pore sizes between a few micrometres and a few millimetres are heavily exploited in a wide range of established and emerging applications. While the optimisation of foam applications requires a fine control over their structural properties (pore size distribution, pore opening, foam density,…),the great complexity of most foaming processes still defies a sound scientific understanding and therefore explicit control and prediction of these parameters. We therefore need to improve our understanding of existing processes and also develop new fabrication routes which we understand and which we can exploit to tailor-make new porous materials. One of these new routes is liquid templating in general and liquid foam templating in particular, to which this review article is dedicated. While all solid foams are generated from an initially liquid(-like) state, the particular notion of liquid foam templating implies the specific condition that the liquid foam has time to find its "equilibrium structure" before it is solidified. In other words, the characteristic time scales of the liquid foam's stability and its solidification are well separated, allowing to build on the vast know-how on liquid foams established over the last 20 years. The dispersed phase of the liquid foam determines the final pore size and pore size distribution, while the continuous phase contains the precursors of the desired porous scaffold. We review here the three Icey challenges which need to be addressed by this approach: (1) the control of the structure of the liquid template, (2) the matching of the time scales between the stability of the liquid template and solidification, and (3) the preservation of the structure of the template throughout the process. Focusing on the field of polymer foams, this review gives an overview of recent research on the properties of liquid foam templates and summarises a key set of studies in the emerging field of liquid foam templating. It finishes with an outlook on future developments. Occasional references to non-polymeric foams are given if the analogy provides specific insight into a physical phenomenon.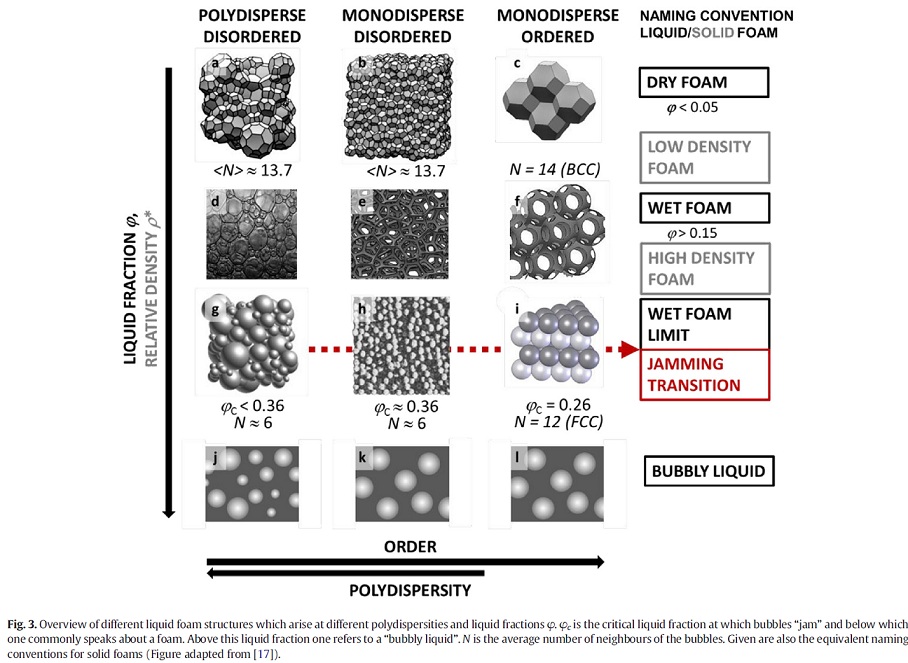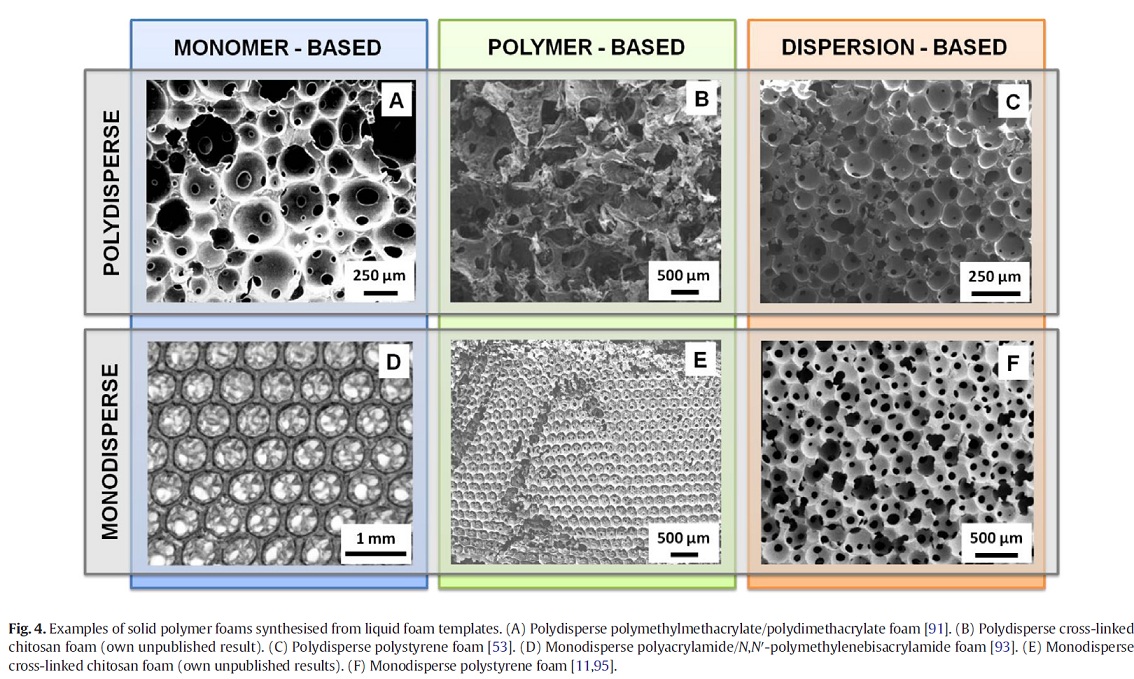 文献信息2: Dittmann J, Koos E, Willenbacher N. Ceramic capillary suspensions: novel processing route for macroporous ceramic materials [J]. Journal of the American Ceramic Society, 2013, 96(2): 391-397.
推荐理由:本文主要介绍了一种用毛细管悬浮液生产大孔陶瓷的新方法。通过加入少量不混溶的二次相到低浓度的悬浮液中可以极大地改变悬浮液的流变性,使得屈服应力增加几个数量级,该流变学行为的剧烈变化主要是由悬浮液中颗粒间的毛细管力形成絮凝粒子网络引起的。由于毛细管力比其它颗粒间的作用力强得多,可以用来稳定分散的颗粒,调整悬浮液的强度,以制备多孔膜、泡沫或大孔陶瓷材料的前驱体。这种方法成本低且绿色环保,还可与常规方法相结合,从而在孔隙率和孔径等方面对材料进行优化。本文写作角度新颖,具有较高的创新性,为制备高孔隙率陶瓷提供了新思路。
下载地址:
http://www.mvm.kit.edu/download/DittmannMacroporous_Ceramic_Materials_2013.pdf
Abstract: We introduce a novel method to produce macroporous ceramics by capillary suspensions. Adding a small amount (1 vol%) of an immiscible secondary phase to a low concentration (20 vol%) suspension can increase the yield stress by several orders of magnitude. This drastic change in flow behavior is induced by the creation of a sample-spanning particle network in the suspension controlled by capillary forces. This strong network may persist even if the primary bulk phase is removed. Accordingly, capillary suspensions can be used as a precursor for manufacturing porous materials. Here, we focus on the specific features of this universal, low-cost processing route for porous ceramics. An Al2O3 model system is used to demonstrate how to adjust porosity and pore size. With this system, we were able to achieve open porosities higher than 60% with an average pore size below 10 µm.