推荐人:潘一鸣
文献信息1:Beata Jabłonska,Andriy V. Kityk,Mark Busch,et al.The structural and surface properties of natural and modified coal gangue[J].Journal of Environmental Management,2017,190:80-90.
推荐理由:本文简单介绍了煤矸石的产生及危害,并用氮气吸附的方法对煤矸石的结构和表面性能进行了分析。文章将煤矸石分为未处理煤矸石、用H2NO3和H2O2改性后的煤矸石、煅烧至250℃和煅烧至600℃煤矸石共4个样品。研究结果表明,未经处理的煤矸石有相对较好的介孔结构,几乎没有微孔和大孔;热处理后煤矸石的介孔和大孔体积增加,但是比表面积减小;化学改性后的煤矸石的比表面积增加,通过去除结构中的阳离子增加了微孔体积。通过研究可知,煤矸石可以与相对大尺寸颗粒混合作为低价吸附剂使用。
Abstract: A novel application of coal gangue as inexpensive adsorbents is considered in this study. The structural and surface properties of natural and modified gangue were studied via nitrogen adsorption. Four types of samples were studied: natural, modified with H2NO3 and H2O2 and calcined at 250℃ and 600℃.The specific surface area and porosity of the samples were determined using various methods. The raw material is mainly mesoporous with relatively small specific surface area. The chemical modification enlarged the total pore volume and the specific surface area. The calcination at 250℃ enlarged slightly the pore volume and lowered the specific surface area, but did not cause significant changes in the structural properties. The calcination at 600℃ resulted in a significant increase in pore volume and a decrease in specific surface area. These results suggest that the coal gangue studied here could be used as inexpensive adsorbent in industrial wastewater pretreatment.
下载地址:http://www.sciencedirect.com/science/article/pii/S0301479716310386?via%3Dihub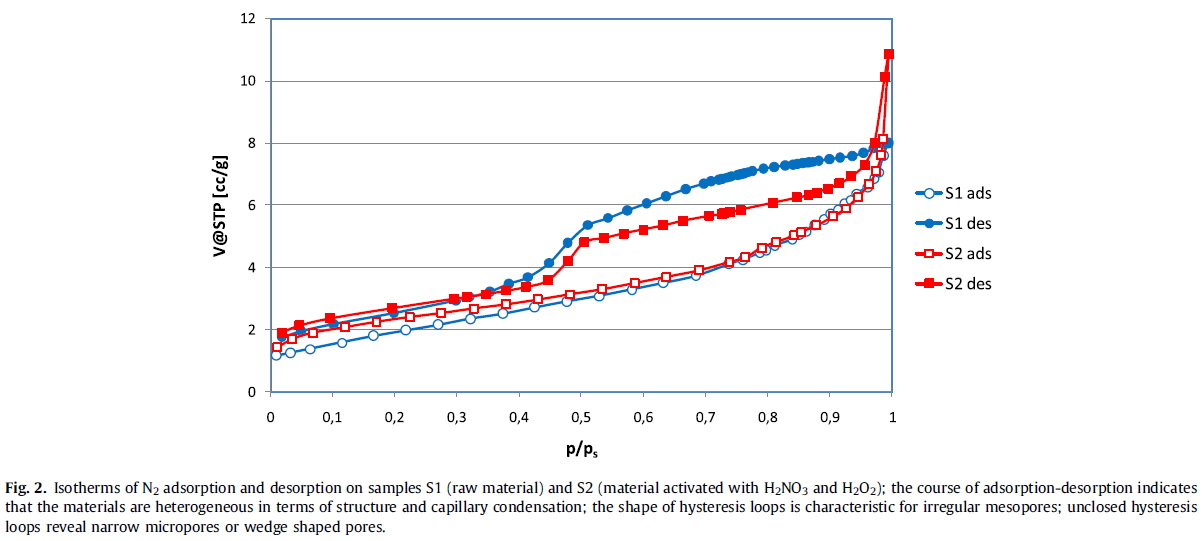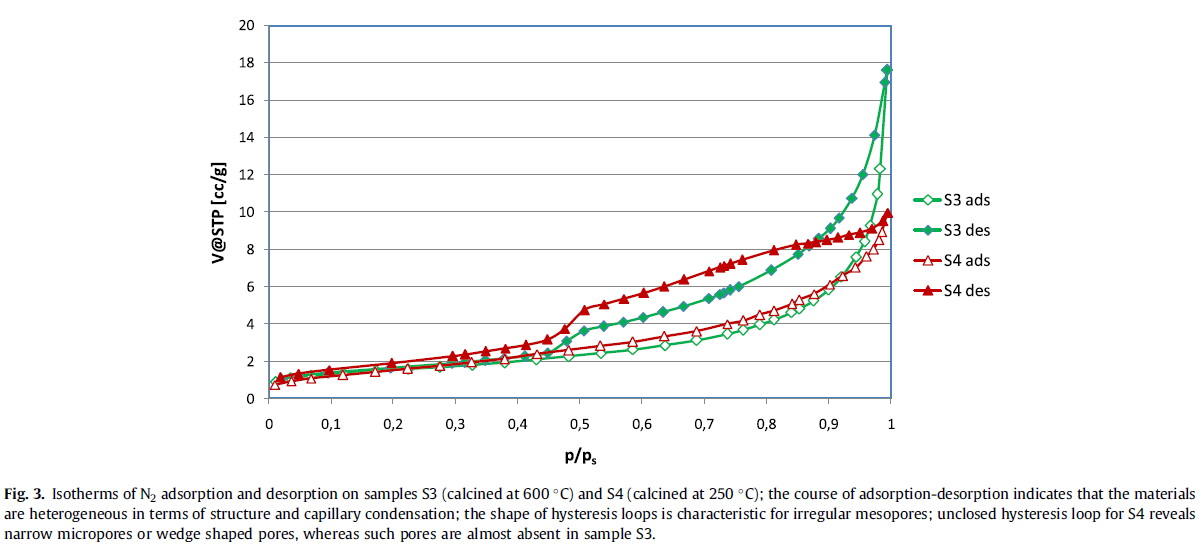 文献信息2:Lixin Li,Yinmin Zhang,Yongfeng Zhang,et al.The thermal activation process of coal gangue selected from Zhungeer in China[J].J Therm Anal Calorim, 2016,126:1559–1566.
推荐理由:对内蒙古准格尔旗产的煤矸石进行了一系列的分析研究,分别通过XRD、FT-IR、TG、DTG、SEM进行了分析。研究表明,煤矸石矿物组成包括了高岭石、勃姆石和石英;进行热处理后,煤矸石中的游离碳和有极易挥发物质被去除,Si-O和Al-O键组成的长链聚合结构被破坏,煤矸石的反应活性提高,活化的无定型Al2O3和SiO2增加;不同温度的热活化分析表明煤矸石的最适宜活化温度为600-700℃。
Abstract: The thermal behavior of coal gangue selected from Zhungeer, Inner Mongolia Autonomous Region of China, was investigated by X-ray diffraction (XRD),Fourier transform infrared (FT-IR) spectroscopy, thermogravimetry (TG), derivative thermogravimetry (DTG), and scanning electron microscope (SEM). The XRD data indicated that the mineral compositions of the coal gangue were kaolinite, boehmite, and quartz. The coal-gangue sample was considered as belonging to a typical mixture of kaolinite and boehmite. The XRD and FT-IR spectra clearly showed that the structural changes and dehydroxylation of coal gangue occurred with increased temperature from 100 to 900℃. The reaction activity of coal gangue could be effectively improved by calcination. The calcined coal gangue contained considerable active amorphous Al2O3 and SiO2 and had significant loss on ignition. The optimum activation temperature range of coal gangue was from 600 to 700℃. The dissolution contents of SiO2 and Al2O3 were 92.31 and 64.44 %, respectively, when the calcination temperature at 700℃.
下载地址:https://link.springer.com/article/10.1007%2Fs10973-016-5711-4