推 荐 人:霍文龙
文献信息1:Dickinson E. Food emulsions and foams: stabilization by particles[J]. Current Opinion in Colloid & Interface Science, 2010, 15(1): 40-49.
推荐理由:本篇文章是Eric Dickinson在2009年撰写的一篇关于胶体颗粒稳定泡沫和乳液及其性能影响的综述文章。这篇文章从胶体颗粒的疏水性和吸附性能的调控、颗粒稳定界面结构特点、乳液和泡沫的稳定机制等角度出发进行了非常详细的论述,是一篇不可多得的综述文章。从理论学习、文献调研的角度看,这个文章值得大家关注,特别是泡沫和乳液的界面吸附调控部分建议读者反复精读。
下载地址:http://www.sciencedirect.com/science/article/pii/S1359029409001010
Abstract:Recent advances in the stabilization of emulsions and foams by particles of nanoscale and microscopic dimensions are described. Ongoing research in this highly active field is providing insight into (i) the molecular factors controlling particle wettability and adsorption, (ii) the structural and mechanical properties of particle-laden liquid interfaces, and (ii) the stabilization mechanisms of particle-coated droplets and bubbles. There is much potential for exploiting the emerging knowledge in new food product applications. The preparation of cheap and effective colloidal particles based on food-grade ingredients, especially proteins, is the key technological challenge.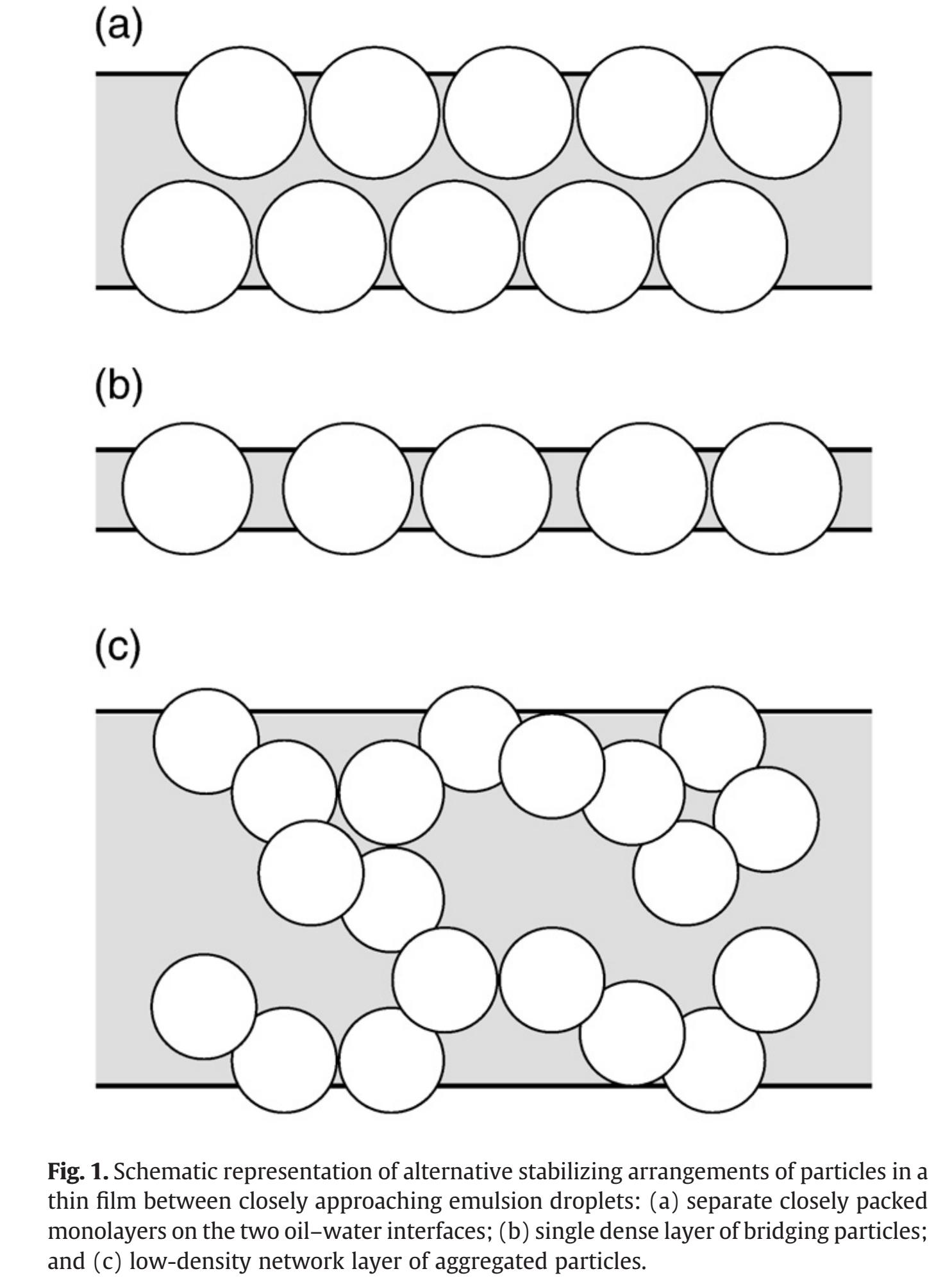 文献信息2:Owuor P S, Park O K, Woellner C F, et al. Lightweight Hexagonal Boron Nitride Foam for CO2 Absorption[J]. ACS nano, 2017, 11(9): 8944-8952.
推荐理由:多孔氮化硼材料在解决能源问题和环境污染方面展示出广阔的前景,可以普遍应用于储氢,污水处理,染料吸附等领域。莱斯大学的研究人员近日将二维六方氮化硼片进行冷冻干燥处理,使其膨胀成3D泡沫。这种材料由六方氮化硼(h-BN)和聚乙烯醇(PVA)制成, PVA冷冻后出色的粘合能力使六方氮化硼片之间的互连,得到强度较高的泡沫,同时几乎不改变表面积。模拟这种材料分子的动力学发现泡沫可以吸收相当于自重340%的二氧化碳。研究人员表示如果可以开发一种控制孔洞大小的方法,这种材料将有望在空气过滤器中使用。我相信本课题组的颗粒稳定泡沫法有望实现孔洞的控制,从而可以再次基础上制备新的环境功能材料。
下载地址:http://pubs.acs.org/doi/abs/10.1021/acsnano.7b03291
Abstract:Weak van der Waals forces between inert hexagonal boron nitride (h-BN) nanosheets make it easy for them to slide over each other, resulting in an unstable structure in macroscopic dimensions. Creating interconnections between these inert nanosheets can remarkably enhance their mechanical properties. However, controlled design of such interconnections remains a fundamental problem for many applications of h-BN foams. In this work, a scalable in situ freeze-drying synthesis of low-density, lightweight 3D macroscopic structures made of h-BN nanosheets chemically connected by poly(vinyl alcohol) (PVA) molecules via chemical cross-link is demonstrated. Unlike pristine h-BN foam which disintegrates upon handling after freeze-drying, h-BN/PVA foams exhibit stable mechanical integrity in addition to high porosity and large surface area. Fully atomistic simulations are used to understand the interactions between h-BN nanosheets and PVA molecules. In addition, the h-BN/PVA foam is investigated as a possible CO2 absorption and as laser irradiation protection material.